Jaltest Diagnostics end-of-year promotion
Take advantage of our special offer!
Jaltest Diagnostics is the brand independent solution for portable vehicle diagnostics. The Jaltest Diagnostics system gathers vehicle data and makes diagnoses about vehicle status, failures, maintenance needs, and service indications.
Take advantage of our attractive end-of-year promotion to switch to Jaltest Diagnostics V9, or upgrade or extend your current Jaltest Diagnostics system!
The advantages of Jalets Diagnostics
All brands, all models, all information
Jaltest Diagnostics is a complete diagnosic system that is fully focused on the user and his working method. The system contains information about all vehicle brands and models. This way you have all information available in one system. Jaltest Diagnostics is updated at least 3 times a year, which ensures the system is always up-to-date and has information about the latest vehicle models.
Lighter, faster, better
The Jaltest Link V9 communication interface is the most compact and lightweight system ever, which makes it easy to move and take with you. The robust V9 system is shockproof and resistant to dirt and water. In addition, the V9 system has a faster connection speed and improved communication options.
More visual, more intuitive
The new Jaltest Diagnostics software version enables faster installation and operation. The graphic interface has a responsive design that adapts to all screen types and sizes, which allows easy operation from different devices. All information is visible in one single display and you can configure shortcuts to your own needs. In addition, you can customize the visualizations and working area according to your wishes.
Do you want to know more, or are you curious about the possibilities? Contact us, or directly request a quote!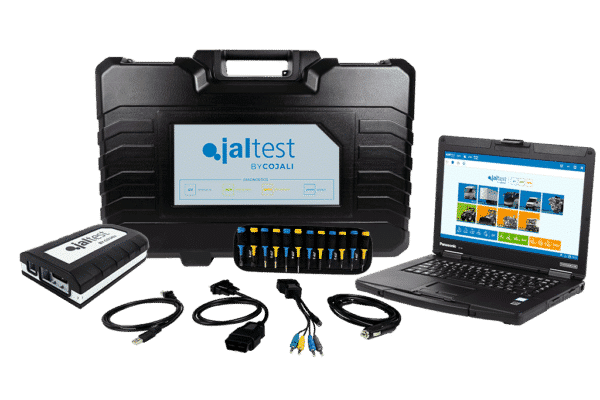 No results found.