Jaltest is a product range from the Spanish Cojali Group, a multinational automotive company. The Jaltest product range consists of the newest modern technologies in multibrand vehicle diagnostics, predictive maintenance and repair, make-independent and easy to use.
DLS is distributor in the Netherlands and Turkey for the Jaltest products for vehicle diagnostics and vehicle information:
– Jaltest Diagnostics
– Jaltest Telematics

Jaltest Diagnostics is the brand independent solution for portable vehicle diagnoses. No matter what make or type of vehicle, the Jaltest Diagnostics systems are able to connect, gather vehicle data from systems and subsystems and make diagnoses about status, failures, maintenance needs and service indications.
The Jaltest Diagnostics system is equipped with all kinds of connectors and can also indicate the location of the OBD connector. The system has the possibility to interact with different systems in the vehicle and can also send instructions and orders to the vehicle. It is able to read all information, interpret this information, act on this information and faults and alarms can be reset. For instance, fans can be activated, cylinders can be switched off and compression can be tested.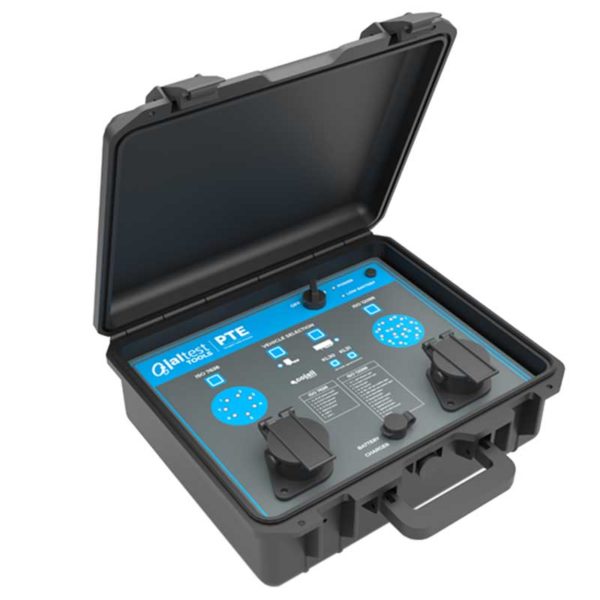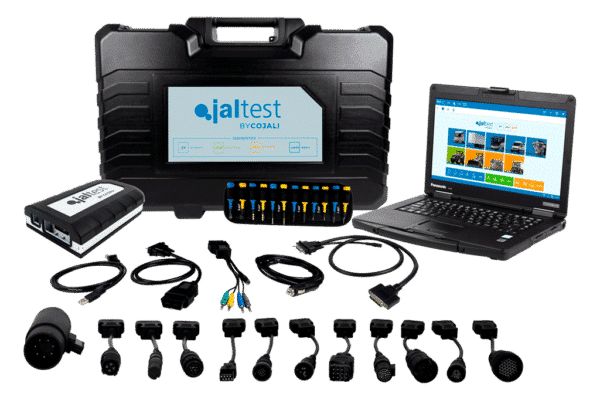 Jaltest Telematics
The definitive fleet management solution
Cloud diagnostics
Jaltest Telematics is the only solution in the market offering MULTIBRAND and MULTI SYSTEMS CLOUD DIAGNOSTICS. It can run diagnostics on any brand of vehicle and on any on-board system of the vehicle. It also can check your compliance with the regulations for instance with remote tachograph download. For your information, the ODF-platform can generate Key Performance Indicators (KPI) in a graphically and easy way. Knowing them will help evaluate control and improvement actions, which not only help you saving costs but also improve the performance, efficiency and sustainability.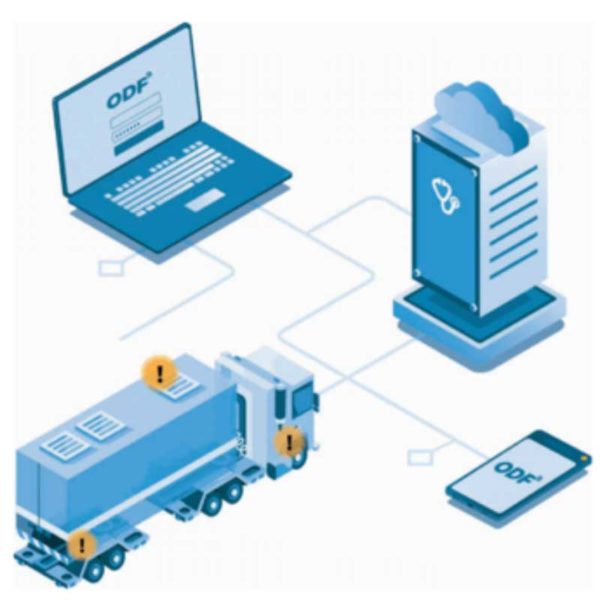 Vehicle status
Diagnostic processes are launched automatically when the driver turns the ignition key on. Also, the fleet manager can configure a time interval to send a diagnostics request to the vehicle.
Jaltest Telematics introduces exclusively the concept of Cloud Diagnostics in real time. With this productrange, Jaltest contributes to the correct maintenance and problem prevention by errors reading in electronic systems installed in each vehicle.
Jaltest Telematics is the only solution in the market offering MULTIBRAND DIAGNOSTICS. This functionality is the doorway to a new concept oriented towards the repair and prevention of major breakdowns, where any user related to the repair and checking of vehicles can make decisions as soon as an anomaly is detected or even assess indicators of possible future breakdowns
The Jaltest Telematics solution obtains information directly from the vehicle and is based on the experience of Jaltest Diagnostics systems over decades of years and over a large population and type-range of vehicles.
The main benefits of Jaltest Telematics:
Cost control (for instance: fuel, breakdown times, inactivity times etc.)
Efficiency increase by detecting trends and performance levels
Breakdown time reduction by solving them as quickly as possible by remote diagnostics on the vehicle and preparing the necessary parts or repair tools by the time the vehicle enters the workshop
Predictive maintenance and preventing breakdowns by detecting them before they occur, anticipating to he problems and costs derived from them and always keeping the vehicle in optimal conditions to travel
TCO reduction by helping the fleet management to reduce the direct and indirect costs related to the vehicles.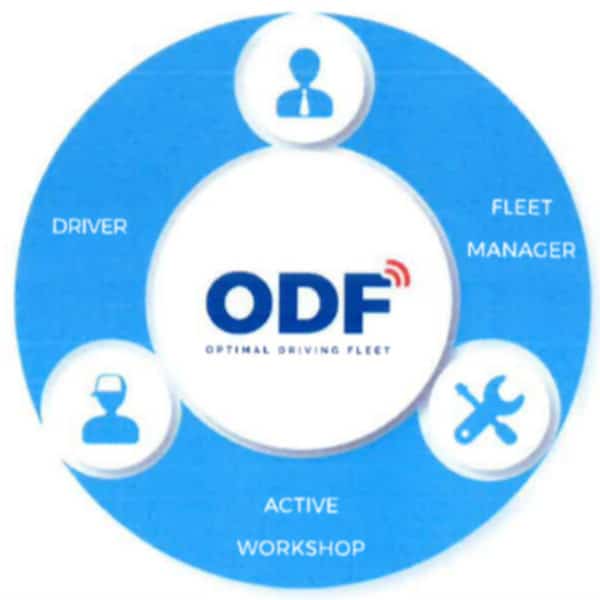 The Jaltest Telematics approach and functionality is based on 4 different user groups:
Fleet manager
Driver
Workshop
Fleet customer
Each user-group is addressed with the relevant information gathered from the connected vehicles.
Fleet manager:
Alarms & reporting
Fleet management (location, alarms, messages, sensoring, reports, tachograph, workshop notifications, order management, fuel consumption)
Remote diagnostics & maintenance
Productivity decision making
Optimization (ROI)
Driver:
SMS messaging
Driving performance data, like fuel consumption
Tachograph data
Quick vehicle health-check
Useful driving advices (Eco-driving)
Workshop:
Remote diagnostics & maintenance in real-time information from the cloud
Predictive maintenance
Technical data & trouble shooting by quick identification of the type of problem
Accurate breakdown detection
Requests to the workshop, selection of international to Jaltest connected workshops
Anticipation spare parts ready
Faster vehicle repair
Fleet customer:
Order status review
Vehicle location
Asset tracking
Supply chain
Breakdown time reduction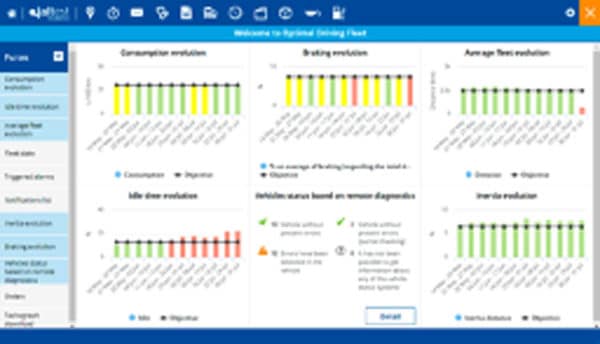 The solutions of Jaltest can be used in any automotive market with OBD connection. Specific markets with high availability of the vehicle and long and frequent transport movements can benefit from the advantages of Jaltest. Besides that, Jaltest offers great added value for fleetowners, like location reports, remote diagnostics, remote tachograph download, remote troubleshooting, maintenanceplanning and alarm-handling.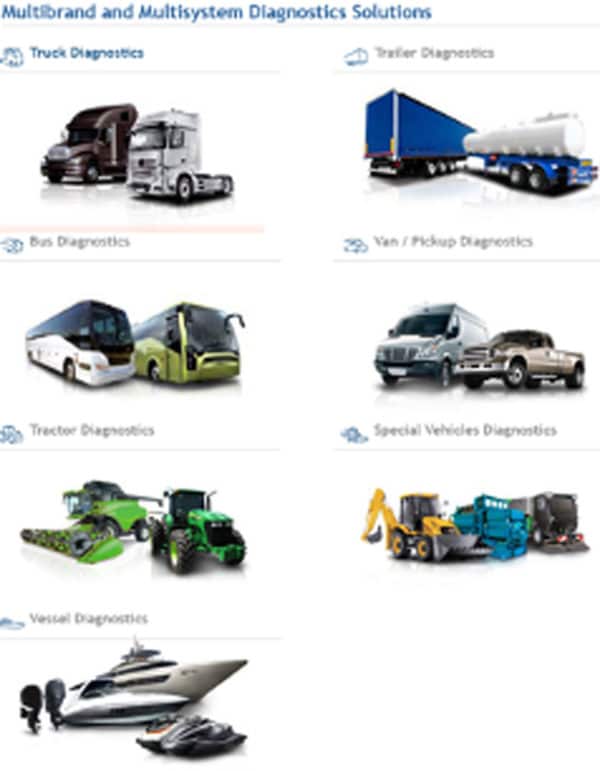 Technology of the Jaltest Telematics concept
The Jaltest Telematics concept exists of hardware and software.
Hardware:
T-VOD: Telematics Vehicle Onboard Diagnostics, connected to the OBD diagnostics socket of the vehicle
T-DOT: Telematics Diagnostics Onboard Trailer, connected to the trailer by means of GSM/GPRS, Bluetooth, CAN-bus, RS-232, and K-line. It also enables the configuration of analogue and/or digital inputs to monitor specific indicators in the trailer. The unit has an internal battery to prevent data-loss and maintain the connection with the server when disconnecting the trailer.

Through the Jaltest Telematics ODF portal (Optimal Driving Fleet) it is possible to display information in real time at a moment's notice, anywhere, from any PC of mobile device since the system is located on the cloud. Through a simple App, any driver, technician, fleet manager or client may access all these data and interact with them. And of course, entrance to information knows several safety levels for entrance.
The software of Jaltest can communicate with Enterprise Resource Planning systems (ERP), Customer Relationship Management (CRM), Transport Management Systems (TMS) and other software systems of customers.