Full Electric Powertrain by DLS
Our world is changing rapidly and the need for new mobility solution is growing even quicker. Specific powertrain solutions with a low or zero emission level of toxic substances and green house gasses is becoming the new standard. It started with passenger cars, but is now also becoming a steady solution in the world of heavy duty transportation and machinery.
For all companies that want to purchase an electrical vehicle this often means a large investment, requiring large budgets. Besides the larger budget for investment in a new vehicle – commonly 3 times the budget of a traditional vehicle with an internal combustion engine – it also means an additional investment in  the electrical charging infrastructure and systems.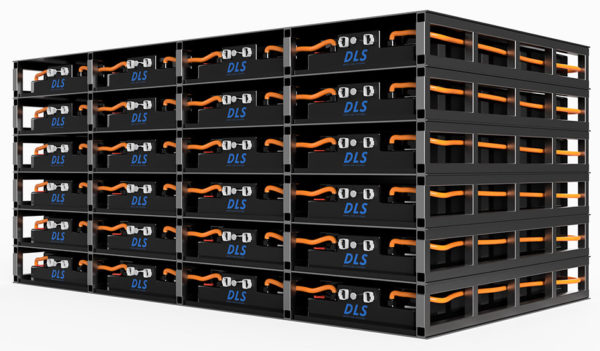 Most Original Equipment Manufacturers of vehicles and machinery have added electrical versions of their products to the product portfolio.  For a some OEM's, DLS is the partner in design and delivery of (parts of) the electrical powertrain system. In this cooperation we supported with our knowledge of powertrains and drivelines and we've built up our experience with the challenges that OEM's experience in the process of electrification of their vehicles.
Electrical retrofit of existing vehicles
Because a lot of companies have a large fleet of existing vehicles with an internal combustion engine and which vehicles have not reached their end of (economic) life time, we often receive the request  to electrify these existing vehicles (electrical retrofit). Often caused by changed regulations and legislations that prohibit the use of combustion engines in certain purposes or applications (GHG, NOx, PM emission). Specific within cities and in construction projects this is a factor to be taken in account.
In these cases, electrical retrofit can be an attractive solution: by retrofitting an conventional vehicle to electrical powertrain, the economic lifetime is enlarged and in the same time the emission of dangerous emissions is reduced to zero. Besides that, it prevents you from an early financial depreciation of your existing machinery and vehicles that didn't reach their end of lifetime yet.
DLS takes turn-key care of the electrification project: from assessment of your wishes and functional specifications, the basic and detailed design, to the removal of the combustion engine and components and mounting and integration of the new electrical motor, battery system including battery management system (BMS) and the commissioning and handover to you. Of course, all these activities are performed in our own workshops.
Our solutions are characterized by customization in combination with proven and standardized components. In our step by step approach, we handle each phase of the converting process. And every next step is explained to you and jointly agreed upon. So you can keep grip on your design specifications, your costs and project planning. Each phase to be closed with a jointly signed delivery document.
For our electrical retrofit solutions we cooperate with A-brand partners with products that have proven their quality and reliability. Besides that, our solution characterizes itself with an advanced integral load-balance approach: optimal usage of vehicle characteristics, in combination with a tuned vehicle control and BMS, which leads to optimal results from battery and motor. The results: maximize operating time, minimum energy losses and intelligent control of all electrical loads and generators inside the vehicle.
We start our retrofit process with a physical mass-study for all new components to be placed on the vehicle:
Battery pack
Electric motor;
Inverter module (motor control) and converter modules (power for auxiliary systems)
BMS
Vehicle ECU
If necessary, additional electrical systems (like electrical hydraulic pump)
Additional operation component and visualization (man-machine-interface)
Cabling- and tubing/hoses support and field components (sensors/actuators/operating components)
The power dimensioning of the electric motor is based on the specifications of the existing combustion engine. But besides that, for each application, the powertrain is optimized and if applicable, adapted to specific customer demands.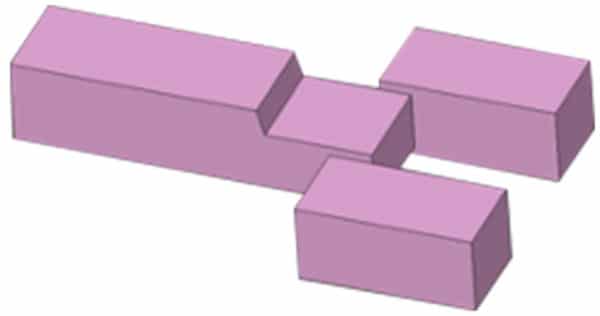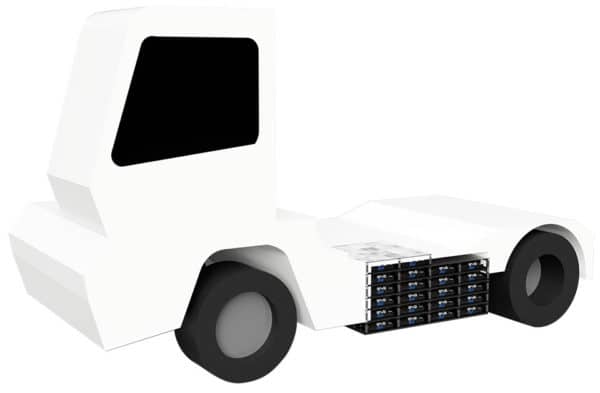 In consultation with, and depending on the wishes of our customer, we decide which components of the old configuration are re-used and which will be replaced. This means that in many cases, the existing transmission is re-used to simplify the retrofit, minimize the needed power of the electrical motor and re-use the operator control components (DNRP mode selector).
In other cases, the transmission is also removed for the electrical drive system. This decision is based on the required power in combination with the available power range/torque of the electric motor. This will of course always be based on the characteristics/duty cycles of the application of the vehicle.
By removing the combustion engine and corresponding components, space becomes available at the site of the fuel tanks, fuel pump, fuel filters and of course the combustion motor.
We define the capacity and composition of the battery packs together with our partners, based on the duty cycle specification of the vehicle in operation, as delivered by our customer. After the capacity and composition of the battery pack is defined, we design the integration of the battery system in the available space on the vehicle.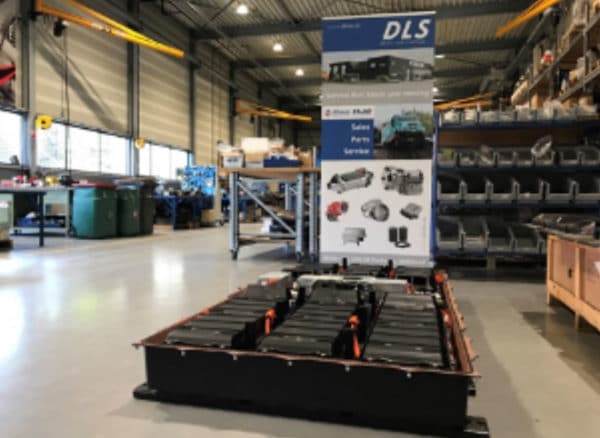 We always try to maintain as much as possible of the traditional operation components of the vehicle. This leads to high familiarity and trust for the driver/machine operator and an easy adoption of the new system. Therefore, we integrate the existing control components needless in our new vehicle control.
If wanted, we can add an additional display which shows vehicle information about the electrical drive system to the driver and gives the possibility for additional control actions to the driver.
In our operating philosophy, we often integrate a telematics solution as an additional fleet-management system. This gives the opportunity to put all available vehicle info of all systems on board of the vehicle that are connected to the CAN-bus in the cloud. This means that where-ever you are, all over the world, you can have all your vehicle data and specific the electric drive system, available to you and you can anticipate on necessary (additional) load-cycles, maintenance activities and potential future faults (predictive maintenance).
As your powertrain and driveline specialist, we always search for solutions that result in less fuel/energy consumption, maximum reduction of emission and noise. For those goals, electric powertrains belong to the most suitable solutions. Since 2003 DLS has been engaged with electrical and hybrid powertrain systems for busses and other road equipment. Our knowledge about electrical powertrains grows every day. And new innovations like fuel cell technology are added to our solutions.