Fully integrated electric axles
Allison's eGen Power electric axles offer a turnkey zero emission solution for medium- and heavy-duty trucks and busses. The e-axles are compatible and customizable to fit your current truck chassis, wheel suspension and hub reduction. They replace the vehicle's traditional powertrain and are suitable for most OEM vehicle assembly processes.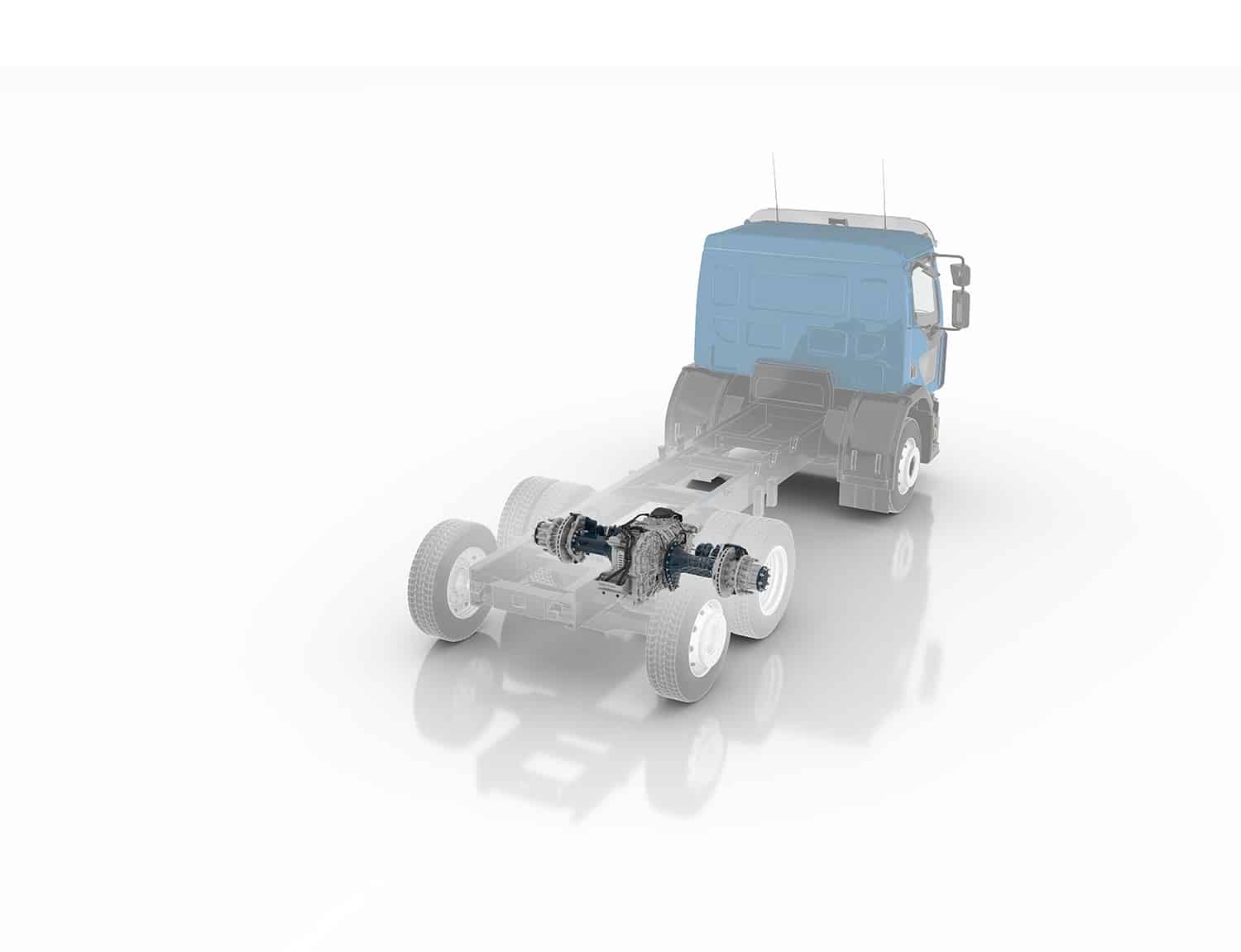 The fully integrated electric axles include high-speed electric motor(s), a multi-speed transmission, oil cooler and pump. The e-axles contain up to two electric motors and two speeds, one optimized for launch torque and the other for top speed. The multi-speed transmission allows for both better low speed gradeability and optimized high top speed, without compromising on efficiency. The combination of electric motors and multi-speed transmission make that no additional drive shafts or auxiliary components are required. The integrated oil cooling provides for higher continuous motor operation closer to peak level. The e-axle is a perfect fit for multiple electric vehicle configurations, like battery electric vehicles (BEV), hydrogen electric vehicles (FCEV), or hybrid solutions.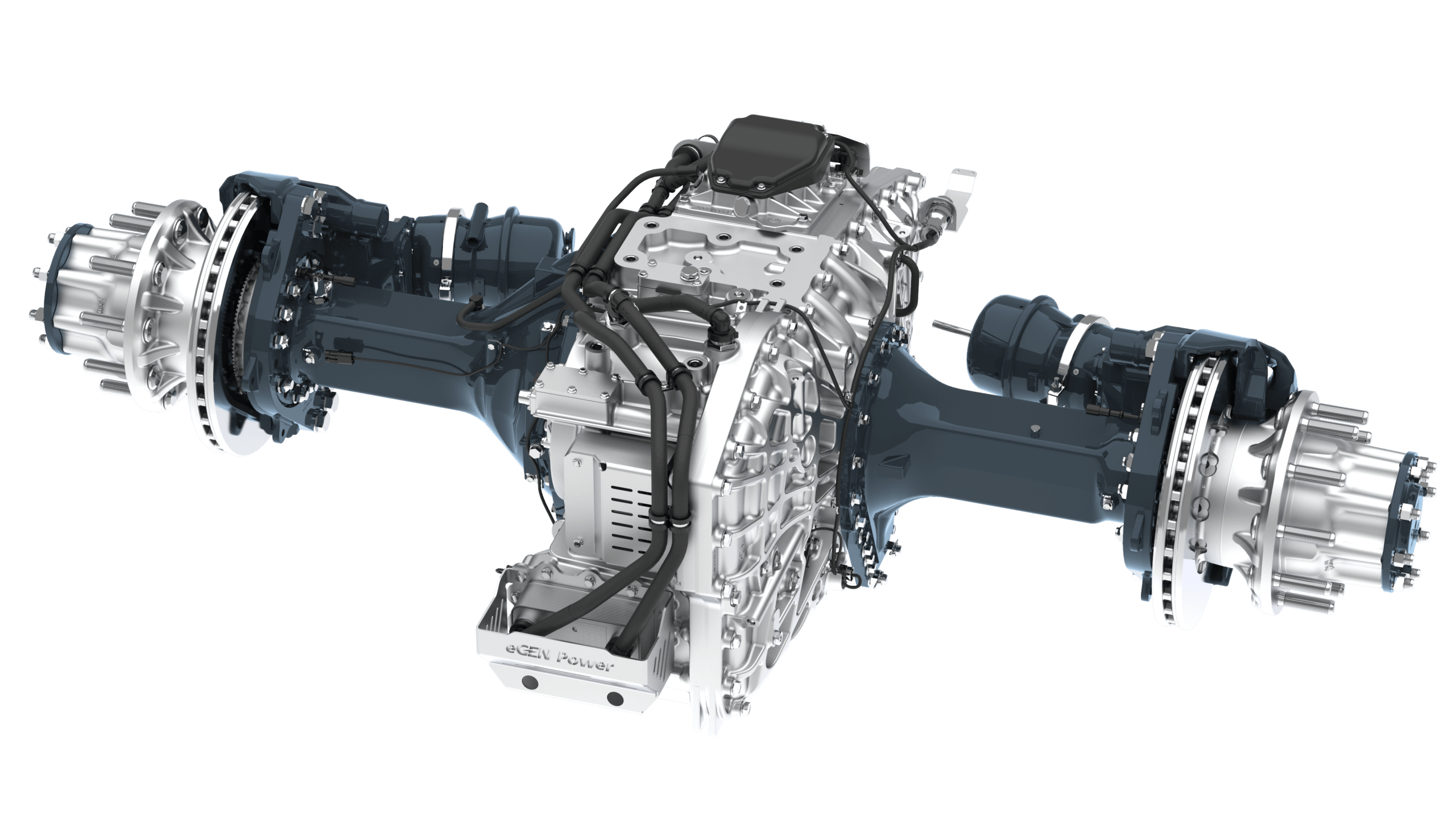 The fully integrated e-axle system provides superior performance and increased efficiency. The modular and space-saving design offers more space for power sources or other critical components. An increase in power sources, like batteries or fuel cell systems, will boost the range of your vehicle. The standard mounting and suspension locations make that the e-axle integrates easily with existing chassis designs, making it very easy to install. The e-axle comes with an innovative regenerative braking system, which recovers 100% of the braking energy. This reduces brake wear and extends the vehicle's range.
Allison developed multiple versions of the eGen Power electric axle. The 130D variant is specially designed for the European market, among others. The eGen Power 130D is one of the most powerful drive solutions, featuring 424 kilowatts (569 horsepower) continuous power and 648 kilowatts (869 horsepower) peak output power.