In control of your fleet, always and everywhere
Automation and computerisation are also indispensable in the world of heavy duty transport and machines. From data acquisition to smart monitoring, predictive maintenance and real-time track & tracing. At DLS we call all this "smart mobility".
In our smart mobility solutions we use modern data communication systems that make the vehicle information available in real time in your own part of the Cloud. Here you can see information about the drive system as well as other vehicle information. This way you always have the up-to-date data of your vehicle(s) at hand, you can easily generate management information, and based on this make decisions that improve your business operations.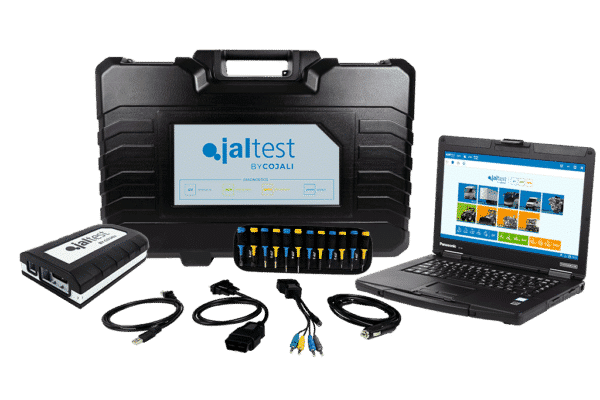 In addition to the vehicle information you can obtain via data logging and diagnostic tools, you can also remotely read your vehicles, and report and solve any malfunctions and alarms. In addition, you gain insight into driving times, rest times, speedometer readings, routes traveled, fuel consumption, etc. All this ensures that you are in control of your fleet, always and everywhere.
Do you want to know more?
Read all about our Diagnostics & Telematics solutions!